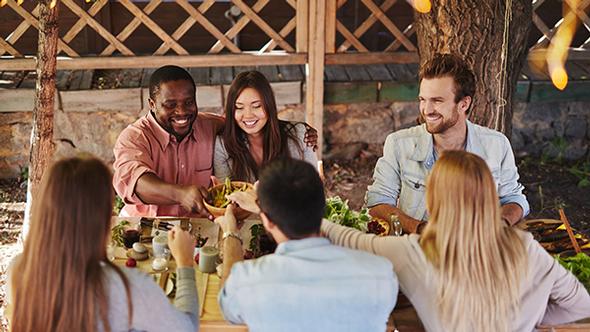 Financial success isn't really about the numbers...
It's about figuring out what your goals are and then living your life in a way that supports them. Your unique personality and lifestyle shape the way you view the world, and they shape the way you use your money. Consequently, your financial strategy should reflect who you are and what you want out of life—but sometimes making that tangible connection can be difficult. That's why we've made it our mission to help you bridge the gap between your financial decisions and the life you want to live—and we do that by becoming your go-to resource for trustworthy, straightforward financial guidance.
At Cornerstone Financial Group, we believe you deserve someone in your corner watching your back and guiding you on the road to success. You work hard for your money, and our job is to help you make the most of it—to show you how to protect your family, prepare for the future, and support a fulfilling life. We work with you to help you align your money with your goals, outline actionable steps to achieve them, and coach you as you grow and live your life. We've learned that it's pretty much impossible to make a good decision when you don't have all the right information, so we make it a point to be unfailingly candid when we discuss your finances. We know that 401(k)s and investment strategies can be complicated, which is why our goal is to simplify concepts and walk you through the process in a way that makes sense. We strive to be incessantly available for our clients, so even if you can't meet until late in the evening, we'll be ready whenever you need us to sit down and talk with you. We're proud to deliver small-town service with the resources of a national Fortune 100 company, so whatever your goals are, you can trust that we'll be there for you—honestly, consistently, completely.
Our Mission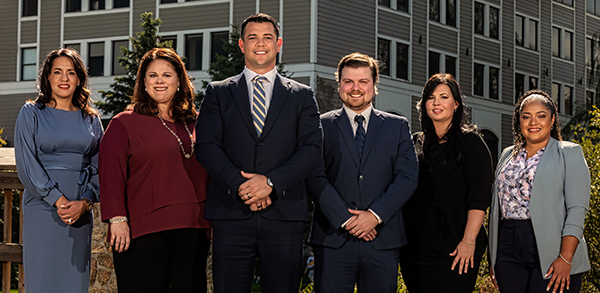 At Cornerstone Financial Group we are dedicated to building collaborative relationships with our clients and our community. Cornerstone provides integrated financial guidance through experience and integrity. Being resourceful, reliable, and accessible ensures that we are referable. There is no bigger compliment or sign of confidence than that of receiving a referral. Our purpose is to deliver the strength and stability for our client's financial success.
The Cornerstone Way
Strength and stability for your financial success
Anyone who's ever built something made to last knows that a solid structure begins with cornerstones. This element is the first piece a mason lays down; it establishes the foundation of the entire structure, and it's the one part of the building that requires the most time and attention. Once you have solid cornerstones, everything else can fall into place.
Our founder, Brendon, grew up as the son of a stone mason, so we know better than anyone how important it is to lay a strong foundation. When we create your financial strategy, we want to make sure you have a foundation to lean on, too—so we start by addressing three aspects of your strategy that become the anchor for everything else. Whether you're 25 or 75, we begin with our three cornerstones:
Protection
You've worked hard to build a good life for yourself and your family, and you deserve to keep it secure. We work with you to identify potential risks in your financial world; then we recommend appropriate insurance and protection strategies that function as safeguards in any worst-case scenarios.
Accumulation
This step is just what it sounds like—we help you identify strategies to accumulate wealth and maximize your assets so you have what you need for the future. We'll talk about your values, goals, and risk tolerance, and use that information to identify the best growth strategy for you.
Retirement
Most of us want to stop working someday or at least have the option to, but making it happen can be complicated. Our retirement planning is all about maximizing the return for your hard work and making sure you have all the resources you need to live the life you want. Simply put, our job is to make sure you can walk into retirement with total confidence about your future.
Community Involvement
At Cornerstone Financial Group, we're all about people. We love talking to people, working with people, and serving people, and it's important to us that we spend our time giving back to the community and helping those who need it. Our team runs an Annual Holiday Food Drive and also participates in local school fundraisers. We currently sponsor multiple sports teams and local youth programs in Plymouth and Halifax, and soon, we hope to start an organization to sponsor children who want to be involved in a sports league but aren't financially able to do so.
Our Expertise
Disability Insurance

Tax Reduction Strategies*

Retirement Planning

Child Gifting/College Saving

Life Insurance

Asset Allocation Strategies**

Accumulation Planning

Risk Assessment

Coordination with Other Professionals

Estate Planning

Insurance Planning

Business Exit Strategy

Employee Benefits

Charitable Contributions
*Neither Cornerstone Financial Group LLC or its employees, nor NYLIFE Securities LLC or its representatives or affiliates provides tax, legal, or accounting advice. Please consult your own tax, legal or accounting professional before making any decisions.
**Asset allocation does not ensure a profit or protect against a loss but is intended to help manage your goals and risk tolerance.